Our RotaryFlow Forged Wheels implements the newest and latest German manufacturing process that utilizes pressurized rollers to stretch the wheel to the desired specifications. By doing this we can achieve a lightweight wheel with pleasing aesthetics and aggressive fitments for European, Asian, and American made vehicles. Using this technology we create a wheel that is stronger and lighter, very similar to a full forged wheel.
ROTARYFLOW FORGING TECHNOLOGY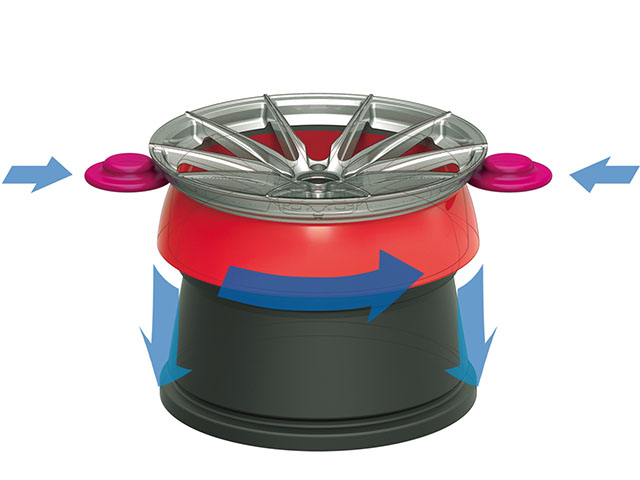 Heat end coating is applied to the spin-forming drum. Tilt cast wheel is mounted on the drum, ready to be formed.
Pressure is applied to the rim barrel and specially designated hydraulic rollers are used to stretch the wheel by applying pressure to the rim barrel.
The wheels properties are compressed and stretched to achieve the desired width.